Teens Discuss Sports and Share Tips
There are many sport activities that youth with JSpA can enjoy. Your doctor and physical therapist can help you choose a sport that is most appropriate based on interests and physical condition.  In general, if a sport causes significant and lasting pain, then you can lessen the intensity, change how you do it, or if none of those is sufficient, switch to another sport to stay active. Besides choosing the right sport, it is also important to pay attention to proper posture and technique to minimize the risk of injury and maximize the benefits of playing sports.
Read below as other teens living with JSpA share tips and their advice on keeping active and enjoying their favorite sports.
What are you favorite sports?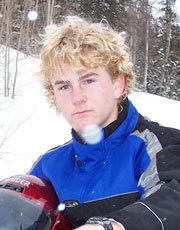 Swimming is a low impact sport that doesn't stress your joints the way other sports can. I usually feel better after a swim workout. If you're feeling stiff and a little sore, try swimming freestyle or backstroke. Swimming can help increase your mobility and flexibility.
Tyler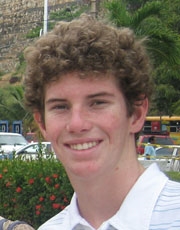 Swimming, because I can yell in the water and no one can hear me (dealing with pain) and it's a fun sport to do.
Brian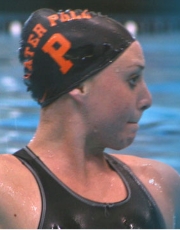 My favorite sports are water polo and swimming. I love to swim, and other sports I had been playing were causing me to have a lot of joint problems due to the impact of running and jumping. In fact, this August I will compete in the Junior Olympics with my club water polo team.
Katlin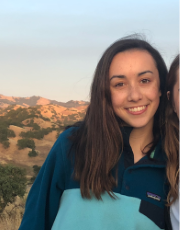 My favorite sports are soccer and tennis. I like the technical aspect of both sports and enjoy playing for my high school.
Emma
What other activities do you participate in?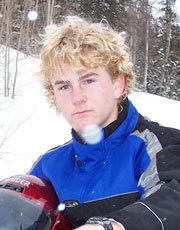 I'm involved in National Honor Society, which requires lots of community service hours. I volunteer at a public TV station, answering phones and taking pledges during telethons. I also tutor students in math and work as a volunteer at local swim meets. In the summer, I teach swim lessons at my high school. The pay is good, and I get to share my skills with young kids.
Tyler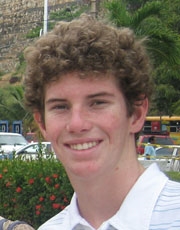 Key Club, German Club, Video for Church, Community Services, Church Youth Group.
Brian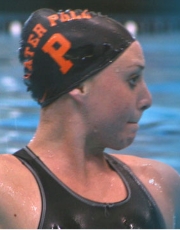 Key club, Assisteens, Model United Nations, Academic Decathlon, Choir, Club water polo, House manager for drama productions
Katlin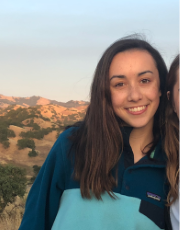 I am in student government, I play guitar at my church, and I am part of the business club. I also work as a soccer referee, lifeguard, and math tutor.
Emma
Do you have any tips for participating in sports and activities with AS?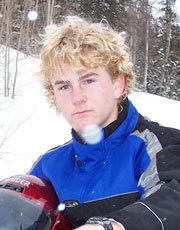 Let your coach know about any flare-ups or limitations you might have. I've learned from experience that it's better to be honest and up-front about it. Otherwise, your spondylitis may cause your coach to think you're unreliable, lazy, or someone who's not a team player.
Tyler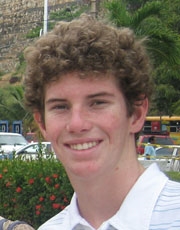 It may sound corny, but don't give up on your dream if it's in a sport/activities, it's very hard getting back into the flow into it again. Trust me.
Brian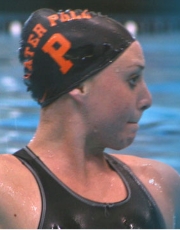 Communication with the coach is key. Sometimes, they may think you are just complaining to get out of the hard workout, but if you know that it will end up hurting you, it isn't worth it tell them that your condition will not allow you to do whatever it is. In my case, when the coach tells us to swim butterfly, I will remind him and ask if I can do an alternate stroke, like breaststroke. Other times, some teammates will badger me and ask why I get to get out of doing some of the difficult sets. In that case, I just let them know that I have AS and do what I can, and psychologically I don't let it get to me.
Katlin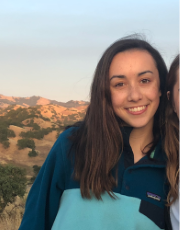 I think the most important thing about playing sports with AS is knowing your body and being proactive with symptoms. You may have to make some adjustments, but you do not have to stop playing sports. After I was diagnosed and treated with a biologic, playing soccer was a far better experience for me because I no longer had to play through pain. All of my coaches are understanding when I have flares, and it is just important that you communicate with them. It can be frustrating, but know it is ok to take a break when you need it.
Emma